Tim Harrower
7:30 p.m. Thursday, April 6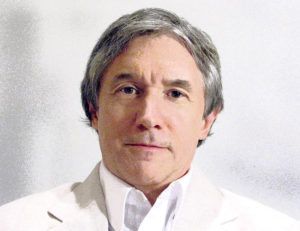 Tim Harrower has been an award-winning editor, designer and columnist at newspapers from New York (The Times-Union) to Portland (The Oregonian).  He became a journalist in the '80s after his first career choice — rock 'n' roll superlegend — fizzled out.
Harrower's first book, "The Newspaper Designer's Handbook," has been a fixture in newsrooms and classrooms around the world, translated into Russian, Chinese and Polish. And his "Inside Reporting" is the most popular newswriting textbook in the country.
He currently hosts journalism workshops, consults on redesigns, dabbles in multimedia and composes music in his cottage deep in the Oregon woods.